I've always been a history buff – so much of one that I got my degree in it. So, one of the first things I did when I came out was to learn more about LGBTQ history. And, now, 25 years later, I'm still learning about people, places, and events that are a critical part of our community's history.
October is National LGBTQ History Month and NMAC is proud to recognize and celebrate its importance. Since the beginning, the HIV movement and the LGBTQ community have intersected with one another. The progress and setbacks of our shared histories have significantly impacted one another. From the activism of courageous early activists, to leadership by people of color such as Sylvia Rivera and Marsha P. Johnson at Stonewall to the early days of ACT UP, the work of our communities and our allies have led to historic victories such as marriage equality and the U=U campaign.
As an organization that understands the importance of leading with race, we recognize that our movement must end the oppression and marginalization of the most vulnerable among us. This includes those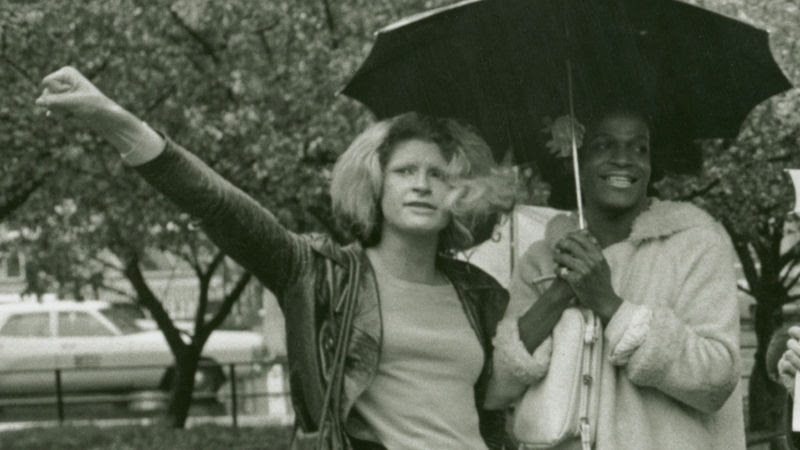 who identify as trans or gender non-conforming. With alarming rates of deadly violence increasingly reported against members of the transgender community, particularly among trans women of color, we must do more to ensure their safety and well-being.
The fight to end HIV in America is directly impacted by the policies that determine how LGBTQ people are treated.  According to the CDC, members of the LGBTQ community (especially Black and Latinx gay and bisexual men) are more impacted by HIV than their white counterparts. Unfortunately, we do not have the data to accurately report on those who are transgender and are living with or at risk for HIV. Throughout history we have seen an erasure of trans people in public policy including the Administration's proposed ban on trans service members in the US military. This must be changed.
Therefore, we call upon all of us to recognize the needs of the trans community. If we are to witness an end to the epidemic we must do so with an understanding of the complex intersection of race, sexual orientation, and gender identity and expression. We cannot end the epidemic alone and we cannot leave anyone behind. As we have seen gains and successes throughout the course of the epidemic, we have relied upon critical data to determine best practices to reach the communities that are most in need of treatment and access to care. NMAC is committed to the needs of the trans community and calls upon those in positions to meet these needs.
History is a vital cornerstone for any community, particularly one that has faced repression and oppression for centuries. It gives them a sense of accomplishment, of purpose, and of pride. By learning, honoring, and sharing the history of the LGBTQ community, our movement becomes stronger.  It is that strength and solidarity that is so greatly needed today.
Yours in the Struggle,

Chip Lewis
Communications Consultant